TREBAG Intellectual Property- and Project Manager Ltd.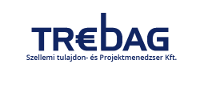 TREBAG Intellectual Property- and Project Manager Ltd. is a Hungarian private company and living lab with huge network locally and regionally among stakeholders and actors in the vocational education and training (VET) sector. The company was established in 1989 as a German-Hungarian company. Since 1994, the owners of TREBAG Ltd. are Hungarian private persons. TREBAG has been a significant actor in the field of VET with main focus on the liaison between youth and the business sector.
It has a great stock of experience, know-how and contacts in the following fields:
• development of vocational training materials and methodologies including e-learning
•carrying out trainings
•implementation of technology transfer and innovation chain management
•management of various R&D projects
•R+D and innovation management consultancy
•quality management consultancy
•dissemination and demonstration activities
• adult education
TREBAG has a wide network of car industry suppliers: the company provides trainings on innovation management and mentors the implementation of innovation management standard CEN/TS 16555 at suppliers since 2015. TREBAG established and operates the Innovation Lodge and the Wellbeing Living Lab in Nagykovacsi, which is a member of the European Network of Living Labs (www.enoll.org), and cooperates with an extended network of local and regional organizations including the Municipality, several schools, community centres, companies and VET providers.
Contact Person : Andrea Kövesd | This email address is being protected from spambots. You need JavaScript enabled to view it. | www.trebag.hu | +36-26555220