Cecot Innovation Foundation (FCI)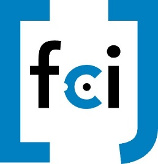 Cecot is an Entrepreneur's Association whose role is to represent the member guilds and associations interests and extend its influence to the public sector and social institutions. It offers directly or indirectly, the most advanced services and professional advice for enhancing the associate companies' competitiveness. Cecot's main goal is to promote activities, initiatives or original ideas that contribute to improve business performance and economic growth.

Through its training area, Cecot offers more than 1.000 courses and seminars yearly, having more than 6.500 trainees and more than hours 30.000 of training. Cecot Innovation Foundation (FCI) is the branch of CECOT that offers services to SME in the areas of: Business transfer, entrepreneurship advice, international projects and BANC network .FCI leads Reempresa, a business transfer market in Catalonia addressed to entrepreneurs who want to transfer their activity and to entrepreneurs who want to start a business. FCI also offers advice to entrepreneurs who want to create a new company and self-employers.

FCI is the founder of the Catalan Business Angels Network, a private institution which aim is to put in touch private investors with entrepreneurs looking for funds.
Contact Person : Amparo Martín | This email address is being protected from spambots. You need JavaScript enabled to view it. | www.fci.cat | +34 937361100